Join leaders from small, medium and large companies that manufacture products for sale to the entire spectrum of healthcare.
Grow your network and understand the latest issues and trends impacting manufacturing that will help you become a more knowledgeable, well-rounded and prepared leader in 2024.
Registration Rates
Early Bird Member: $995
Regular Member: $1,095
Early Bird Non-Member: $1,495
Regular Non-Member: $1,595
Early bird ends: October 18, 2023
The Alexandrian Hotel – Autograph Collection
480 King St.
Alexandria, VA 22314
Room Rate: $219/night ++
Hotel Cut Off: November 5, 2023
Preliminary agenda. Times and events subject to change. All times are in Eastern Time (ET).
Tuesday, Dec. 5
12:30 – 2:00pm – Optional Capitol Tour
3:00 – 5:00pm – Board Meeting
6:30 – 7:00pm – Welcome Reception
Cocktails, Hors d'oeuvres
7:00 – 9:00pm – Opening Dinner
Wednesday, Dec. 6
7:00 – 8:00am – Breakfast
8:00 – 8:15am – Welcome To The 2023 Winter Manufacturers Executive Conference
Erik Graaf
President, HMMC
Vice President, OPM Field Sales, B. Braun Medical, Inc.
8:15 – 9:15am – Customer Experience: Going From Good To Great
Chris Warticki
VP, Customer Experience
Epicor
When it comes to delivering amazing customer experiences, are you able to deliver it 100% all of the time, every time? The customer landscape isn't complex, but unfortunately companies aren't making it easy to do business. Chris Warticki will distill down the confusion into simple but challenging takeaways for you and your organization. YOU ARE THE MESSAGE!
9:15 – 10:00am – Reshaping Healthcare Preparedness: ASPR's Made In America Initiative
The "Made in America Initiative" is a comprehensive approach that focuses on strengthening domestic healthcare supply chains, promoting domestic manufacturing, and ensuring the availability of critical medical resources during emergencies. Hear expert insights on the key components of the initiative, its strategic implications, and its real-world applications in times of crisis.
10:00 – 10:15am – Break
10:15 – 11:00am – Legislative And Regulatory Priorities Impacting Healthcare Manufacturers
Todd Spangler
Vice President, Government Relations
BD
In this session, lobbyist Todd Spangler will address the significant legislative and regulatory developments that are shaping the future of healthcare, as well as current and upcoming changes that will influence supply chain dynamics and market access.
11:00 – 11:45am – Congressional Perspectives
11:45am – 1:00pm – Lunch
1:00 – 2:00pm – Customer Insights From The Home And Alternate Site Infusion Therapy Industry
Connie Sullivan
President
National Home Infusion Association
This session will review the post-pandemic trends in home and alternate site infusion, including how providers are diversifying their services and expanding access to a growing number of specialty biologics. Additionally, hear about NHIA's efforts to position the industry to meet the needs of a growing Medicare Advantage population and participate in value-based programs.
2:00 – 2:45pm – Reimbursement And Congressional Policies Impacting Healthcare
Kathryn DiBitetto
VP, Congressional Relations
HIDA
Christina Lavoie
Director, Government Affairs
HIDA
Get critical insights on the political, regulatory, and reimbursement issues impacting healthcare suppliers and providers in this session. A forecast for the 2024 presidential election will also be given.
2:45 – 3:00pm – Break
3:00 – 4:00pm – AI Unleashed: Exploring The Power And Potential Of Artificial Intelligence In Healthcare
In this session, get insights on the latest breakthroughs and cutting-edge applications of AI that are reshaping the healthcare landscape. We'll uncover how AI-driven technologies are revolutionizing medical decision-making, enhancing precision medicine, and amplifying the capabilities of healthcare professionals.
4:00 – 4:30pm – Strategies For Driving Sales And Boosting Profitability Through Effective Distribution
This session will explain ways to identify and capture healthcare sales opportunities and how to find the insights when faced with massive amounts of information, disparate systems, and too few analysts. You'll get ideas for overcoming these challenges and fuel growth.
4:30 – 5:30pm – Free Time
5:30 – 6:30pm – Off-Site Networking Event
Let's Roam Team Building: Your team will embark on an epic scavenger hunt while learning about art, culture and history. Walk from landmark to landmark, take photos, and answer trivia for a chance to earn points and top the leaderboard!
6:30 – 9:00pm – Cocktail Hour & Dinner
Thursday, Dec. 7
7:30 – 8:30am – Breakfast
8:30 – 9:30am – Partnering For Impact: Optimizing Healthcare Distribution Strategies
Billy Abrams
President, Distributed Products
Medline
Gain insights on the challenges and opportunities surrounding the distribution of healthcare products, and equipment. Attendees will hear about the latest trends, technologies, and best practices that can revolutionize the healthcare distribution industry.
9:30- 9:45am – Break
9:45 – 10:45am – Charting The Path Ahead: Evolution Of Sales Force Design And Future Trends In Sales Compensation
Tobi Laczkowski
Principal
ZS
In this session, we'll explore trends in go-to-market (GTM) strategy, sales organization design, new customer-facing commercial roles, and impact of hybrid vs. in-person interactions. We'll also learn about the latest trends and key benchmarks in sales compensation and its impact on market forces and technology advancements.
10:45 – 11:15am – Member Meeting And Closing Comments
Erik Graaf
President, HMMC
Vice President, OPM Field Sales, B. Braun Medical, Inc.

11:15am – Adjournment
Speakers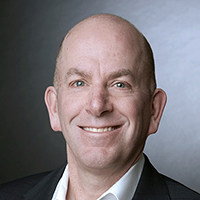 Bill Abrams
President, Distributed Products
Medline
Kathryn DiBitetto
VP, Congressional Relations
HIDA
Erik Graaf
President, HMMC
Vice President, OPM Field Sales, B. Braun Medical, Inc.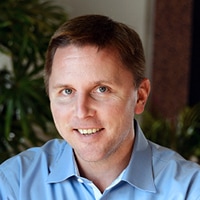 Tobi Laczkowski
Principal
ZS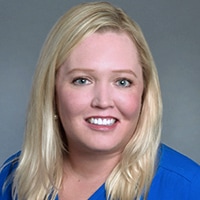 Christina Lavoie
Director, Government Affairs
HIDA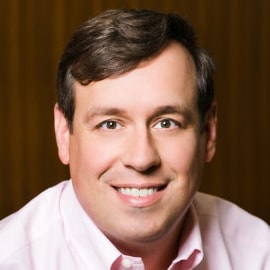 Todd Spangler
Vice President, Government Relations
BD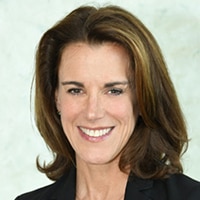 Connie Sullivan
President
National Home Infusion Association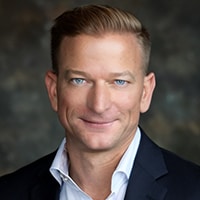 Chris Warticki
VP, Customer Experience
Epicor
Check back soon for information
Address: Hotel Za Za
2332 Leonard Street
Dallas, TX 75201
CLICK HERE for reservations
Use Booking Code CMA119
Combining the luxurious ambiance of a theatrical resort with the comfort and style of a boutique hotel, Hotel ZaZa invites travelers to a unique sensory experience. Striking the perfect balance between refinement and relaxation, extraordinary design meets complete functionality for business and leisure travelers alike. Elegant accommodations and sophisticated amenities provide consistently inspiring stays.
Past Conferences
Interested in previous conferences? Click the link below to browse our agenda archives.
"Networking with other HMMC members has been invaluable! This has benefited me personally in my leadership, my decision-making, and the ability to feel completely comfortable discussing with fellow members anything about my business. It is a group without judgment. It is a group of problem solvers, solution finders, and friends, lifelong friends. It is my safe place to be transparent about what I deal with in my business and know I'm with the best group of experts in our industry."

Owner, KBK Communications

"As a new member of HMMC for the past year, I've come to quickly value the industry education, peer to peer knowledge sharing and perspective gained from leaders in the healthcare industry!" 

Senior Director of Sales, Medical Division Midmark

"When I first got into our industry, I looked at who worked best with distribution, and the answer was Midmark and Welch Allyn. They were members of HMMC and always attended the conferences. Two ultimate members of the Distribution Hall of Fame, one from each company told me that they thought HMMC would be good for me, and I would be good for it. I joined and have been a member ever since. Even I ended up in the Distribution Hall of Fame. Is there a correlation there?  You tell me." 

SVP, Global Distribution, Symmetry Surgical®

"HMMC provides unique opportunities that allow me to strengthen my professional network and industry knowledge, while bringing valuable insights to help in my day-to-day career responsibilities."

Integrated Marketing Manager, Medical Marketing Midmark

"We like to bring our sales and marketing leadership together to reflect and learn with other commercial leaders in the industry, and HMMC enables this through well thought out professional events."

Chief Commercial Officer, Midmark
Subscribe
Subscribe to our mailing list to receive information on upcoming webinars, upcoming conference announcements, and more.
LEARN. NETWORK. SUCCEED WITH US.